A single platform
to accelerate business innovation
and boost cloud adoption
Innovate in an agile, open and flexible information system in facilitating data flow between Cloud-based applications and on-premise systems.
Manage data exchanges in an hybrid ecosystem
Power innovation across your organization using data flows between cloud based-applications and on-premise systems.
Acquire data
Anywhere
Acquire or synchronize data from any environment: private clouds, public clouds or on premise legacy applications…
Any format
Use a library of pre-built connectors to efficiently retrieve any information from whatever source format.
Any time
Run data flows in real time or schedule data acquisition in advance.
Transform data
With efficient tooling
Transform data and datasets seamlessly according to the environment they are used in (ex. contents, containers and protocols).
At scale
Reduce time and material required with pre-built and reusable components to scale data processing (ex. data cleaning, anonymization).
Automatically
Build transformation pipelines to automatically apply several transformation at once and eliminate manual tasks.
Deliver experiences
Simple routing
Make data flow from point A to point B via simple routing flow in Crosscut® iPaaS data exchange hub.
Complex workflows
Build complex business workflows based on triggers, actions and Crosscut's composition engine (EAI patters, ESB workflow, BPM, MFT and/or ETL)
Advanced synchronization
Poll data sources to feed several target applications in real time from distributed sources.
Monitor operations
in a single pane
Get all application and flow statuses at a glance from a single user interface including API Gateway components.
Advanced analytics 
Use reports based on Kibana and Elastic Search to access logging data and dig deeper into your operations.
Custom user roles
Tailor monitoring mechanisms to your organizations' need.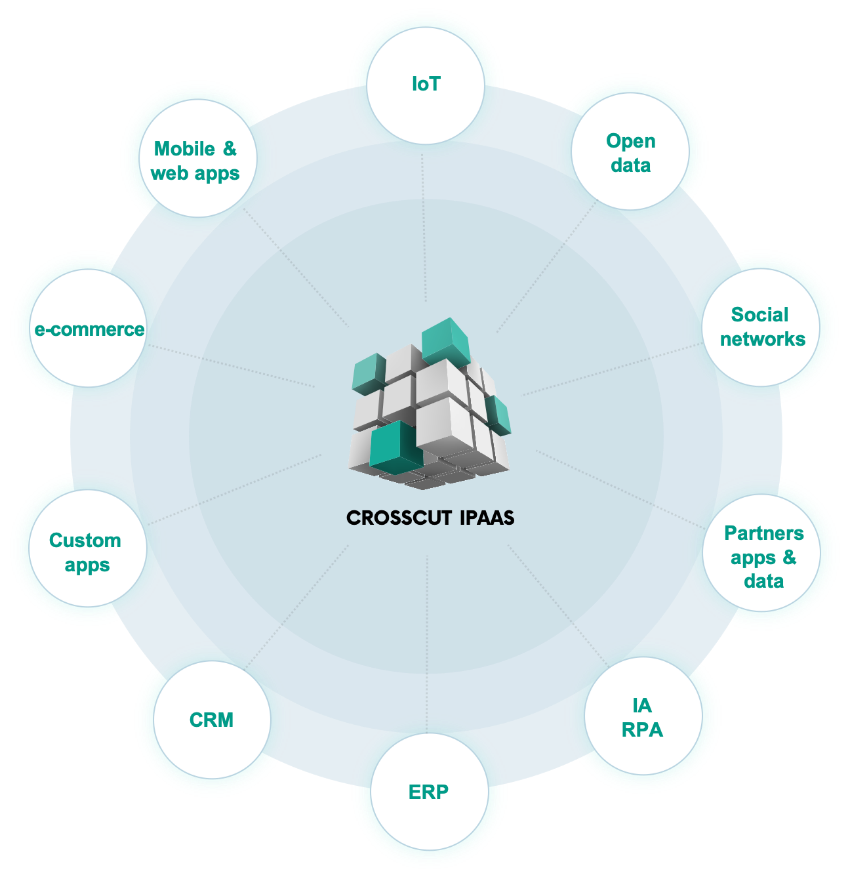 Use pre-built components to acquire transform and deliver data instead of custom code. 
Use +400 advanced connectors to connect systems, databases, objects, algorithms.
Secure data transportation across environements and systems using standard protocols.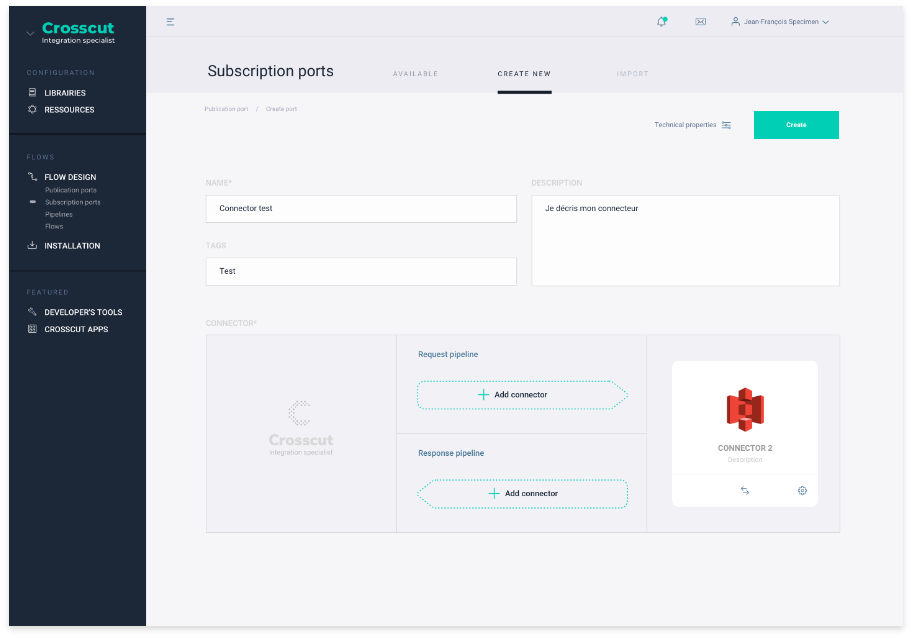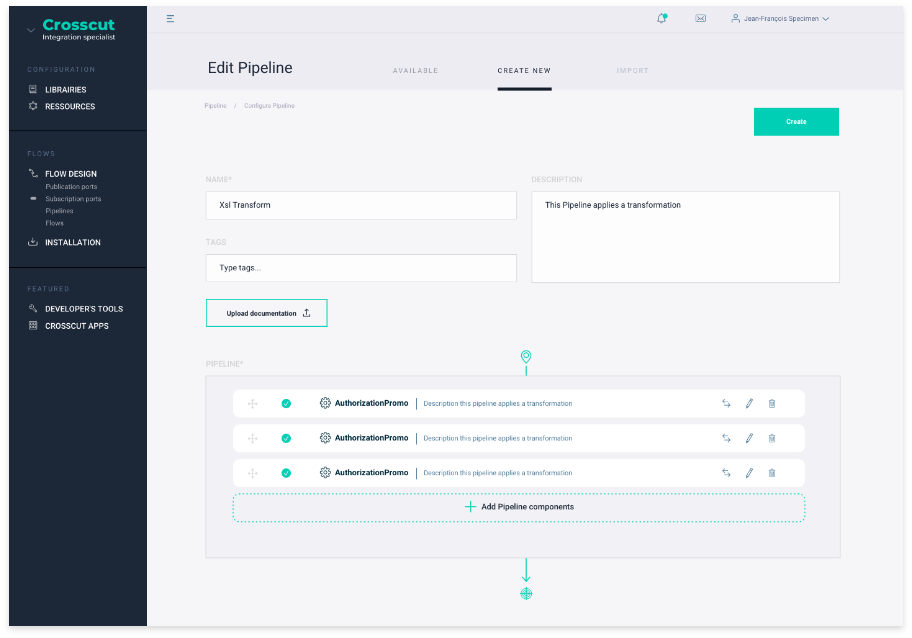 Scale Enterprise Integration.
Let business users take over customer integrations with clicks to drive innovation.
Deliver IT-projects in weeks, not months.
Resort to responsive components, triggers, actions, conditions, error handling and loops lower the time of value automation.
Use smart versioning to minimize the total cost of ownership of integrations and business process automation.
Best-in-class customer experience.
Benefit a dedicated & managed infrastructure to handle scalability. We do the heavy lifting for you.
High availability & Event-driven architecture.
Advanced analytics and AI/ML automation to go and learn faster in build mode and efficiently run production.
Dedicated customer success manager to help you on the delivery of your first flows.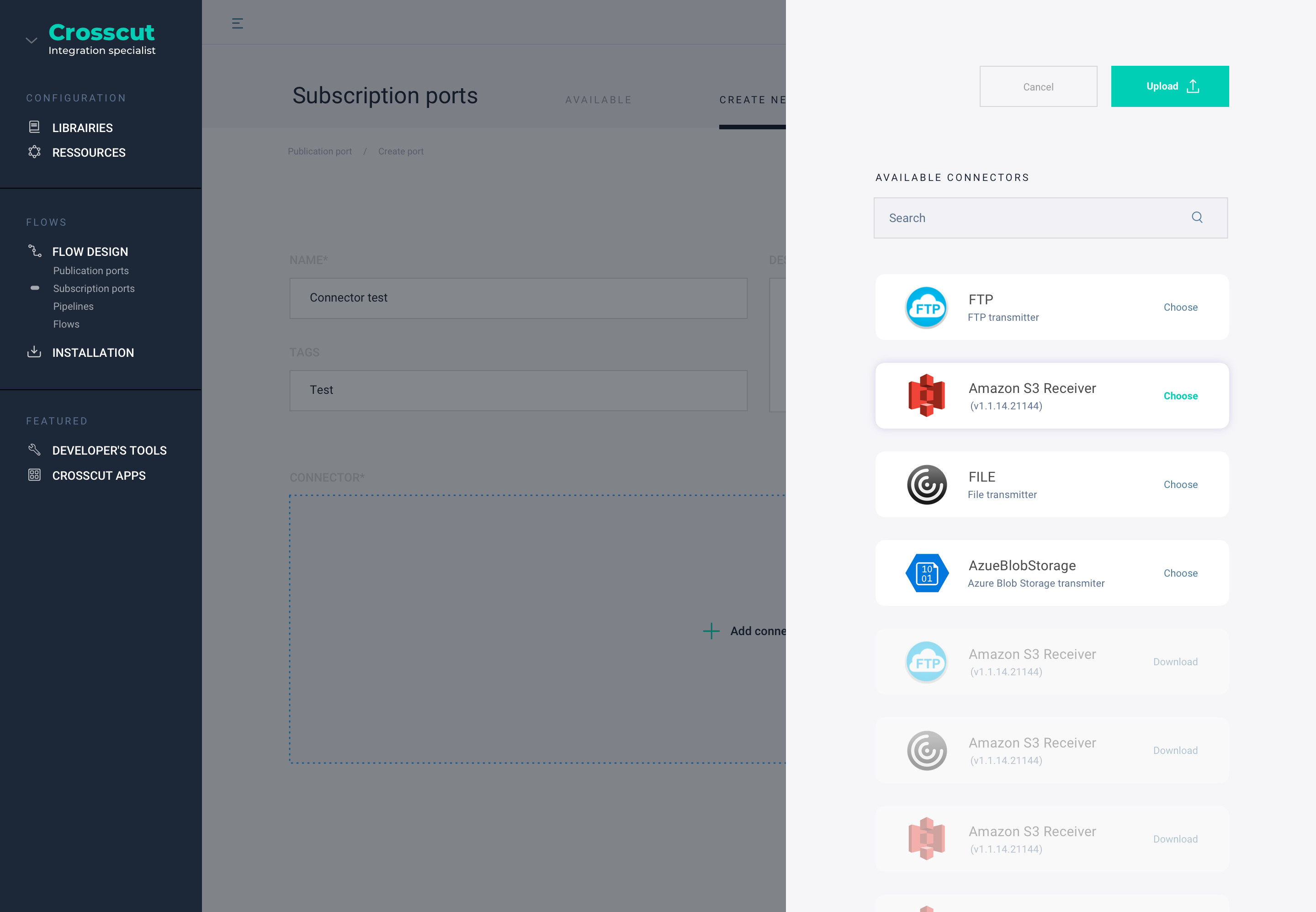 workflow running everyday
time-to-market
acceleration
Our experts are at your disposal to answer your questions.